Outline and Characteristics of the Port of Akita, Port of Funagawa, Port of Noshiro
<Port of Akita>
Name

Nakashima Futo No.2 & No.3 quaywall

Location

Nishi 1-chome, Tsuchizaki-minato, Akita City, Akita

Quay

Length 370m, Water Depth 10m

Access

about 20 minutes by taxi from JR Akita Station (8km)
about 25 minutes by Route bus "119 SELION-Line" from JR Akita Station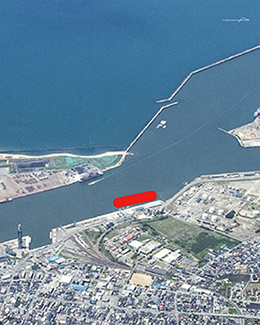 <Port of Funagawa>
Name

15,000ton quaywall
7,000ton quaywall

Location

Ashizawa, Funagawaminato Funagawa, Oga City, Akita

Quay

Length 185m, Water Depth 10m
Length 145m, Water Depth 8m

Access

about 5 minutes by taxi from JR Oga Station (2km)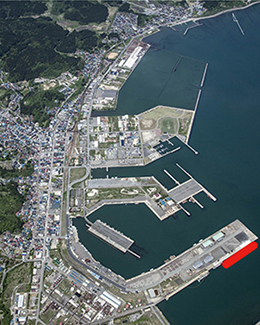 <Port of Noshiro>
Name

Omori -13m quaywall

Location

Omori-yama, Noshiro City, Akita

Quay

Length 260m, Water Depth 13m

Access

about 15 minutes by taxi from JR Noshiro Station (6km)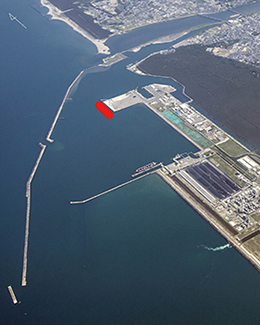 Access
Port of Akita - Located in Akita City, the prefectural capital of Akita, the Port of Akita has good transportation connections to various regions in the entire prefecture.

Port of Funagawa - Located on the Oga Peninsula with many sightseeing spots, the Port of Funagawa provides good access for sightseeing in Oga.

Port of Noshiro - The Port of Noshiro has excellent access to sightseeing spots, including a world heritage site, in the northern part of the prefecture.