Cruise Plan
Nature -Cruise Plan-
Port of Kyoto
The Funaya Boat Houses of Ine and the view from a tour boat
Tour: About 7 Hours
About 230 boat houses are built along the water's edge of Ine Bay, and viewing this unusual sight from the tour boat adds to the spectacular experience. In Maizuru Brick Park, take in the bustling atmosphere of the old naval port town.
Funaya Boat Houses of Ine
Stay: 60 minutes
The Funaya Boat Houses of Ine are made up of roughly 230 houses built along the edge of the bay, making it seem like they are floating on the water. This district was the first fishing town in Japan to be designated as an Important Preservation District for Groups of Traditional Buildings.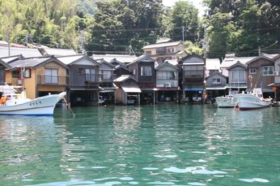 Delicacies of the Tango Region (Lunch)
Stay: 60 minutes
Savour a traditional "fisherman's meal," made with fresh, locally-caught seasonal fish, and enjoy the ocean view with your lunch.
Address
Ine Town, Kyoto
Contact
kamanyu Suisan
TEL +81-772-33-0266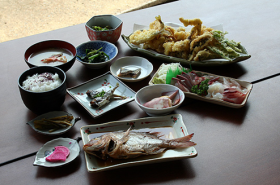 Ine Bay Cruise
Stay: About 30 minutes
Take the tour boat on a 30 minute cruise around Ine Bay. Enjoy a different spectacular view of the town and the boathouses from the bay.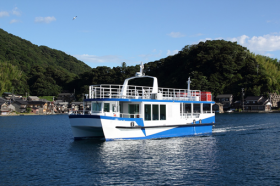 Maizuru Brick Park
Stay: 60 minutes
Maizuru City is a port town, and flourished as a naval port for the former Japanese navy. Some of the brick buildings that were used as military facilities have been converted into museums, and nowadays you can take home maritime souvenirs and enjoy a meal in this old naval port town setting.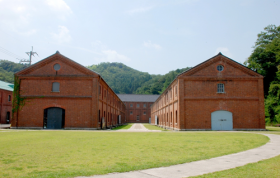 Port of Kyoto
Funaya Boat Houses of Ine
Delicacies of the Tango Region (Lunch)
Ine Bay Cruise
Maizuru Brick Park