Cruise Plan
Spa & Gourmet -Cruise Plan-
Port of Sakai
Kaike Onsen Resorts by the ocean and Japanese Oysters
Tour: About 5 Hours and 15 minutes
Kaike Onsen Resort is facing the dynamic ocean and its spring source is in the seabed. Relax yourself while enjoying the beautiful contrast between the white beach and green pines and soaking yourself in hot spring. The water of Kaike Onsen is said to be good for your health and make your skin look radiant. This onsen resort is close to the Port of Sakai. Enjoy fresh seafood in the season, such as Japanese oysters in summer and snow crab in winter.
Mizuki Shigeru Road
Stay: 80 minutes
There are 153 Yokai bronze statues along with Mizuki Shigeru Road. Enjoy the world of Yokai, supernatural monsters, in Mizuki Shigeru Meuseum, too.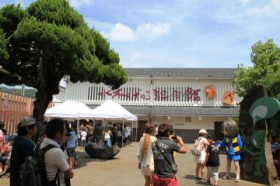 Kaike Onsen(Hot Spring) (Lunch Time and Bathing)
Stay: 90 minutes
Enjoy "Kaiseki-Ryori" which is a traditional Japanese dish and is served in a course style and hot spring bath at the old Japanese style hotel in Kaike by the ocean.
Address
Kaike onsen, Yonago City, Tottori
Links
Kaike onsen Ryokan Kumiai
Contact
Kaike onsen Ryokan Kumiai (Hotel Association)
TEL +81-859-34-2888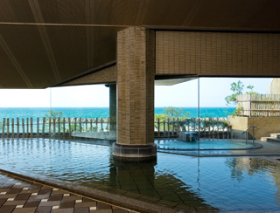 Sweets castle "Kotobuki-jo" (Shopping Time)
Stay: 30 minutes
You can buy local specialties and Japanese confectionaries at Sweets castle "Kotobuki-jo".
Address
1605-1 Yodoecho-sada, Yonago City, Tottori
Links
Sweets castle "kotobuki-jo"
Contact
Sweets castle "kotobuki-jo"
TEL +81-859-39-4111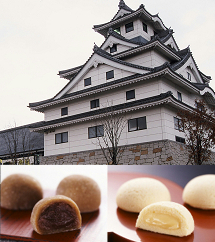 Port of Sakai
Mizuki Shigeru Road
Kaike Onsen(Hot Spring) (Lunch Time and Bathing)
Sweets castle "Kotobuki-jo" (Shopping Time)