Cruise Plan
History -Cruise plan-
Port of Otaru
Get to know the Otaru Canal and Otaru City
Tour: About 7 Hours
Feel the historical flavor with touring around monumental buildings in Otaru city, formerly known as the "North Wall Street"
Otaru Canal
Stay: About 30 minutes
Along the canal, which is a symbol of Otaru city, there is a row of stone storehouses. It preserves the appearance of the city at the old time. At night, gas lamps are lit. Very fantastic views give you a melancholic feeling for all four seasons. In the center of the city, there still remain old stone buildings. These give you the nostalgic atmosphere from the Meiji era to the Showa era.
Address
Otaru City
Contact
Otaru Tourism Association
TEL +81-134-33-2510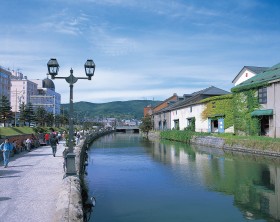 Otaru City General Museum Canal Building
Stay: About 60 minutes
Former OTARU WAREHOUSE, built in 1893, is used for exhibiting about 20,000 materials to show us the history and nature of Otaru city. In the atmosphere of the historical building, feel the romance of old Otaru when it was called the "North Wall Street."
Address
2-1-20 Ironai, Otaru City
Contact
Otaru City General Museum Main building
TEL +81-134-33-2523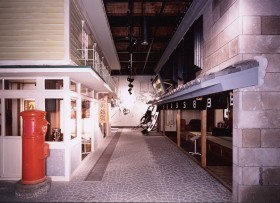 The Old Aoyama Villa
Stay: About 90 minutes
This is a villa of the leading herring fishing tycoon. It took 6 years to finish building in the Taisho Era. It is a registered tangible cultural property in Japan. You enjoy seeing de force and masterpieces of artists at that time here and there in the villa area of about 5,000㎡.
Address
3-63 Shukutsu, Otaru City, Hokkaido
Links
Otaru Kihin-kan
Contact
Otaru Tourism Association
TEL +81-134-33-2510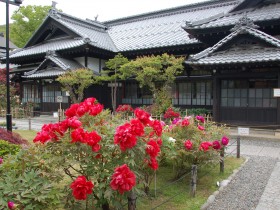 The Bank of Japan Otaru Museum
Stay: About 30 minutes
The bank of Japan Otaru Museum was built in 1912. It gives us images of Otaru's flourishing time. Since 2003, it has been used as a publicity facility exhibiting Hokkaido's history of development and its financial system.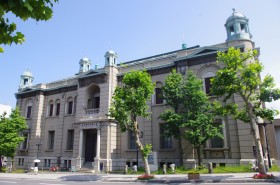 The Sakai Street
Stay: About 120 minutes
Otaru city used to be very busy as a merchant town from the Meiji era to the early Showa era. In the Sakai Street there still remain many stone merchant buildings and modern western style houses to project the old time of the city. Today in the street, there are many shops of Otaru's specialties including glass crafts, musical boxes, and sweets Around the Marchen Crossroads, there are the night-light and the steam clock. Enjoy the ambience of the good old Otaru.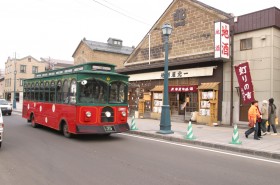 Port of Otaru
Otaru Canal
Otaru City General Museum Canal Building
The Old Aoyama Villa
The Bank of Japan Otaru Museum
The Sakai Street