Cruise Plan
Leisure -Cruise Plan-
Port of Kyoto
Countryside scenery and thatched roofs, and the view of Maizuru Bay from an observation tower
Tour: About 8 Hours
The idyllic village of Miyama Kayabuki no Sato is one dotted with traditional homes covered with thatched roofs reminiscent of olden times, while the observation deck at the top of Goro Sky Tower offers stunning 360-degree views of Maizuru Bay, the rias coastline, and the town itself.
Miyama Kayabuki no Sato (Thatched-Roof Village)
Stay: 90 minutes
Miyama Kayabuki no Sato is an historic village, made up of many traditional homes with thatched roofs, creating a picturesque and idyllic townscape where you can truly feel the history of olden times.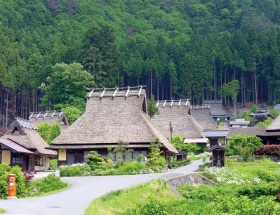 Local Miyama cuisine (Lunch)
Stay: 60 minutes
In Miyama you can enjoy local dishes and meals made using local venison, delicious and healthy, and recognised and loved as a top quality food ingredient.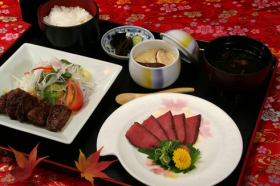 Goro Sky Tower
Stay: 30 minutes
Located almost at the centre of Maizuru is Gorogadake at 301m, on which the 50m high Goro Sky Tower is built. The observation room at 325m above sea level offers a spectacular 36-degree panoramic view of the city, the bay and the rias coastline, allowing the view from the tower to be chosen as the best view in the whole Kinki Region.
Maizuru Brick Park
Stay: 60 minutes
Maizuru City is a port town, and flourished as a naval port for the former Japanese navy. Some of the brick buildings that were used as military facilities have been converted into museums, and nowadays you can take home maritime souvenirs and enjoy a meal in this old naval port town setting.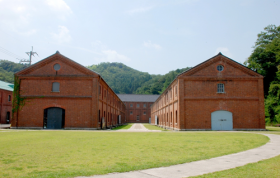 Port of Kyoto
Miyama Kayabuki no Sato (Thatched-Roof Village)
Local Miyama cuisine (Lunch)
Goro Sky Tower
Maizuru Brick Park