Cruise Plan
Leisure -Cruise Plan-
Port of Otaru
Fully-enjoyable Sapporo Tour
Tour: About 6 Hours
Enjoy the greenery-filled urban landscape and delicious local food prepared and provided only in Hokkaido during this tour visiting Sapporo, the biggest city in Hokkaido.
Sapporo Maruyama Zoo
Stay: About 90 minutes
Sapporo Maruyama Zoo, known as one of the most famous zoos in Hokkaido, houses 169 species including mammals, birds, reptiles, amphibians and fish, and 919 animals in total. With advanced rearing and breeding techniques, it has been working to breed rare animals such as polar bears.
| | |
| --- | --- |
| Address | City of Sapporo, Hokkaido |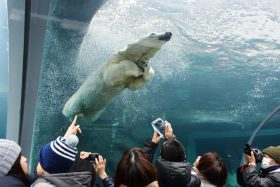 Odori Park
Stay: About 60 minutes
Odori Park is located in the center of the metropolitan City of Sapporo and entertains visitors with flowers and trees in all four seasons. Also, various events including "Sapporo Autumn Fest" are held in this venue throughout the year.
| | |
| --- | --- |
| Address | City of Sapporo, Hokkaido |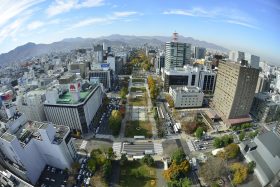 Sapporo Beer Garden
Stay: About 110 minutes
In a historical building constructed during the time that Hokkaido's development was carried out on a large scale, you can enjoy "Genghis Khan Mongolian mutton barbeque", one of the local specialties in Hokkaido, and "Sapporo Beer", freshly brewed beer delivered directly from the factories. At a museum in this facility, you can learn the history of Japanese beer.
| | |
| --- | --- |
| Address | Address: City of Sapporo, Hokkaido |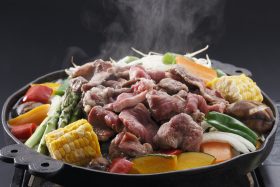 Port of Otaru
Sapporo Maruyama Zoo
Odori Park
Sapporo Beer Garden