Cruise Plan
Leisure -Cruise Plan-
Port of Sakai
Kayaking at Kaike Beach and cycling around Yonago City
Tour: 6 Hours
In Kaike, a triathlon race was held for the first time in Japan. Spend your time kayaking and cycling with the beautiful beach and magnificent Mt.Daisen for a background.
Kayaking
Stay: 135 minutes
At Kaike Beach, you can learn how to paddle a kayak and can enjoy sea Kayaking.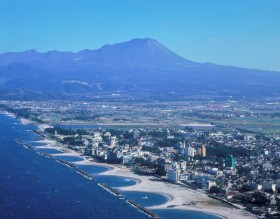 Kaike Onsen(Hot Spring) (Lunch Time and Bathing)
Stay: 75 minutes
You have time for lunch and bathing at an old Japanese style hotel.
Address
Kaike onsen, Yonago City, Tottori
Links
Kaike onsen Ryokan Kumiai
Contact
Kaike onsen Ryokan Kumiai (Hotel Association)
TEL +81-859-34-2888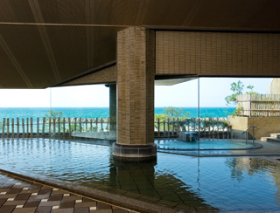 Cycling
Stay: 60 minutes
Take a leisurely bike ride in the Kaike hot spring town. (for 1 hour course)
Port of Sakai
Kayaking
Kaike Onsen(Hot Spring) (Lunch Time and Bathing)
Cycling